Uganda is a jam-packed country with breathtaking scenery, and natural wonders that will amaze you. Taking a road trip in Uganda allows you to get off the beaten path and see actual communities and natural wonders, not just a train track or a view from 36,00 feet. Meandering through the countryside is a great time to relax and find out what its really like to live in a particular area. Uganda is credited for its most exceptional biodiversity that are all confined with its magnificent protected areas. The country is a home away from home because it's full of amazing wildlife, friendly people, and unforgettable experiences. We think it's no wonder that Winston Churchill named it 'The Pearl of Africa' a name that has stuck to this day and although it's difficult to pinpoint only five reasons why you should visit Uganda, we have picked out some of your highlights.
FRIENDLINESS OF THE PEOPLE
Visit Uganda and you will be warmly welcomed with a genuine smile. After all, there's a reason why Ugandans have a good reputation for being some of the friendliest people in the region. What's more, if you choose to travel with venture Uganda, our fully escorted tours are supported by a network of knowledgeable local guides who will make you feel right at home and are always happy to answer your questions.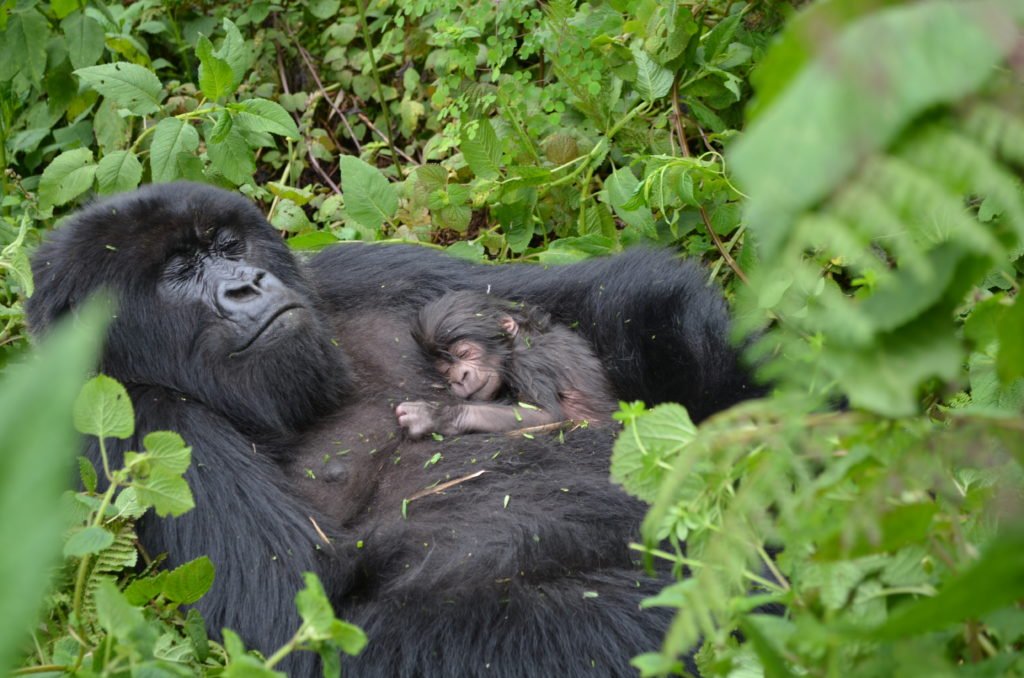 AFRICA'S BIG FIVE
Lions, leopards, rhinos, elephants and buffaloes? Check, Uganda is home to Africa's big five animals alongside half of the world's mountain gorilla's population. Uganda is also one of the best destinations on the planet to go for bird watching and its rich biodiversity never ceases to enthrall our visitors.
Forget overcrowded, overly sanitized safaris because Uganda is largely unspoiled by tourism. it's still possible to appreciate wildlife as it should be in a completely wild natural habitat that offers a more authentic experience.
BEAUTIFUL SCENERY
If gorilla tracking in Uganda is high on yo6ur to-do list, the Bwindi impenetrable national park is the place to go and to us it's no surprise that it was named one of the most beautiful places in the world.
Meanwhile, Murchison falls and Queen Elizabeth national park offer plenty of wildlife spotting opportunities in stunning surroundings. Did you know that even as a landlocked country, guests can enjoy a beach holiday? Visit the soft sands of the Ssese islands, an archipelago off the shores of Lake Victoria for a picture-perfect backdrop.
EASY TO GET AROUND
Whether you choose to fly or drive, Uganda is easy to get around. It is also well served by a number of airlines that fly into Entebbe international airport. Plus, if you choose to holiday with us, we shall take care of all your internal travel arrangements and drive you to your own.
CHOICE OF ACTIVITIES TO SUIT EVERY TASTE
From safari adventures to cultural activities, road trips to bird watching tours, Uganda really does have it all. Not forgetting Kampala it's as a vibrant cosmopolitan and modern city, It is home to museums, galleries, shops and international restaurants.
Planning to road trip Uganda this season and would love to rent a car for self drive or driver guided trip, we at Uganda Car rental booking will be more than happy to offer you our services. Send your inquiry to info@ugandacarrentalbooking.com or call us now at +256779223461.