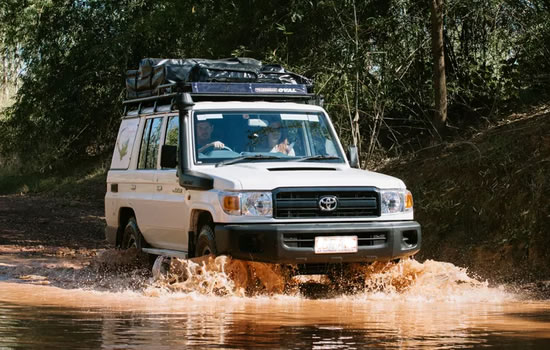 A four-wheel drive car or simply known as 4×4 is a vehicle with an engine that is capable of simultaneously powering all four wheels at the same time giving the car an extra push when needed or full time. The high ground clearance coupled with strong tires enables a 4×4 car to traverse even the toughest of terrain- whether muddy or steep.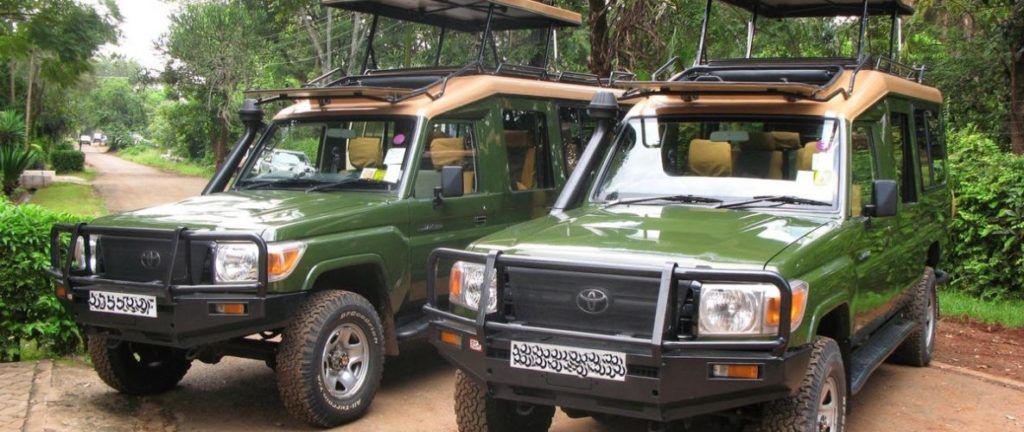 If you are planning an overland road trip in Uganda and require a 4×4 off-road vehicle, we at Uganda Car Rental Booking will be more than happy to offer you our services. We have a fleet of well-serviced 4×4 cars for hire in Uganda ideal for self drive and driver-guided road trips. Some of the top 4×4 cars available for safaris in Uganda include the majestic safari Land cruiser, Safari van and Land cruiser Prado but a small 4×4 SUV like a Toyota Rav4 can also do the job and is by far the cheapest 4×4 for hire in Uganda perfect for couples or group of 4.
Whether you require the 4×4 car for safari adventure, research, business road trips, filming or any other trip that requires a strong vehicle, we can get you a car that suits your travel budget as well as personal interests. To hire a 4×4 car in Uganda for self drive adventure or driver-guided road trip, simply get in touch with us by sending an email to info@ugandacarrentalbooking.com or call us now on +256-700135510 to speak with our reservations team.