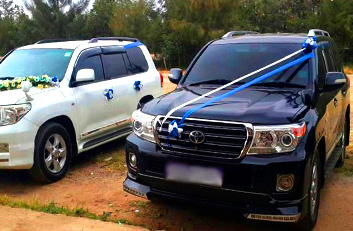 oyota land cruiser is a sports utility vehicle which is known to offer style and class in all its variants. Even customers would vouch for the performance that they look and get from driving a Toyota vehicle. The model is also meant to accommodate six passengers while giving a chance to all to travel in style and comfort. This is done with the help of leather seating, automatic climate control and other such prominent features which add to the customer's satisfaction needs.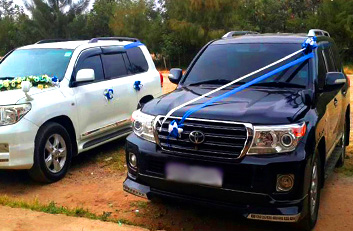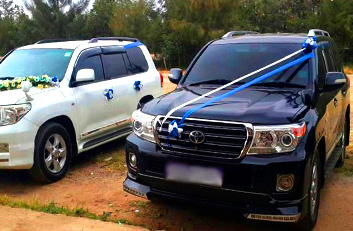 It is an all-terrain sports utility vehicle that has been well equipped with improvements such as safety features for large SUVs- the standard fitment of a reversing camera and a 45 litre sub fuel tank. It is for this sub-tank which has replaced the 93 liter tank so that the vehicle is offered with a decent range of refueling for distances in excess of 1300 kms.
To rent a land cruiser Vx in Uganda for a wedding , airport transfer or business road trip, simply send us an email to info@ugandacarrentalbooking.com or call us on +256-779223461 and speak to our reservations team.