The 4×4 safari land cruiser is one of the most popular safari cars used over the decades to traverse remote destinations including national parks. The 4 wheel drive mechanism ensures the It can seat up to 6 people comfortably with spacious space for cargo in the rear. The land cruiser features a pop-up roof with a fridge box for refreshments making it the best car for game drives and wildlife photography.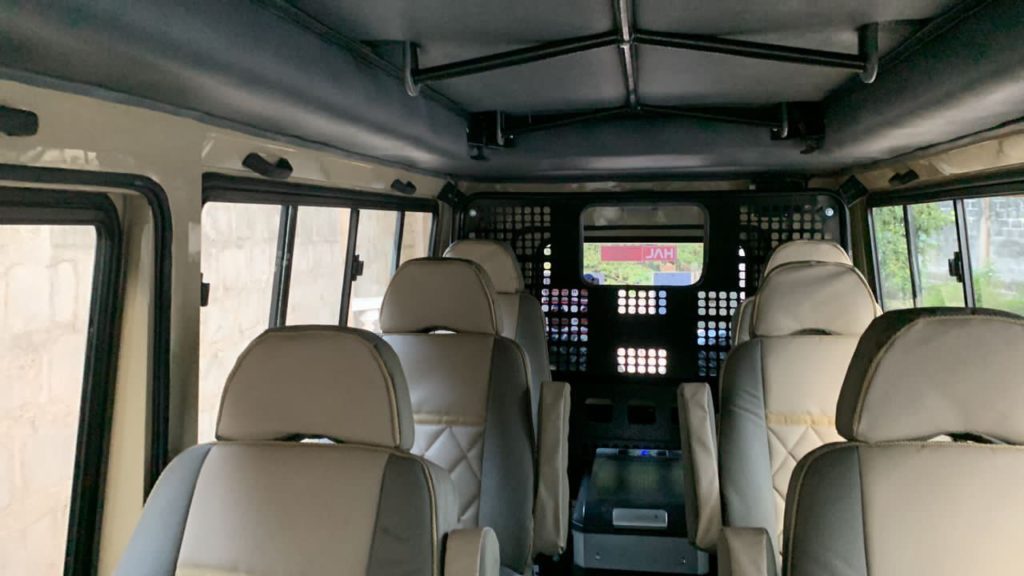 The Safari land cruiser is also the perfect vehicle to use for research projects, camping safaris, photography and filmography. The comfortable well-spaced seats coupled with the pop-up roof and AC ensure tourists get a comfortable and safe road trip to any destination. Our well-trained driver guides just add to the comfort and security you get when you are travelling in the safari cruiser.
Rates – From US$ 120 per day with driver, excludes fuel.
To hire a safari land cruiser in Uganda for guided park tour, camping or any other activity, simply send us an email to info@ugandacarrentalbooking.com.