A Volvo brings you a variety of options for in-car entertainment, but also increase your driving safety to a great extent. For example, the GPS navigation can guide you the right route, effectively reduce the rate of getting lost, and the auto rear view function can show you the rear images clearly, helping reduce unexpected accidents and damage to the vehicle.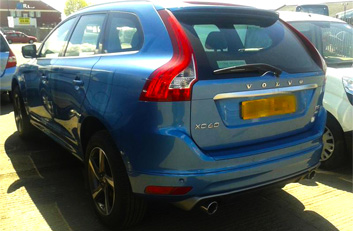 When you are driving in town with a speed of 20 mph or less, the laser system installed in this car detects traffic ahead in the road and slows down automatically to avoid any collision.
When you are driving it in a high speed on the highway, the collision warning system uses the laser to detect any possible chances of collision. It will slow down or may even stop if required to prevent any possible accident
To hire a Volvo in Uganda for business or leisure road trip, simply send us an email to info@ugandacarrentalbooking.com or call us now on +256-779223461 to speak with us.
Features
| Features 1 | Features 2 |
| --- | --- |
| Air Conditioning | CD Player |
| Anti-Lock Brakes | Power Steering |
| Electric Mirrors | AM/FM Radio |
| Airbags | Cup Holders |
| Armrests | Leather Interior |
| Electric Windows | 4 Wheel Drive |
| Alloy Wheels | Tinted Windows |