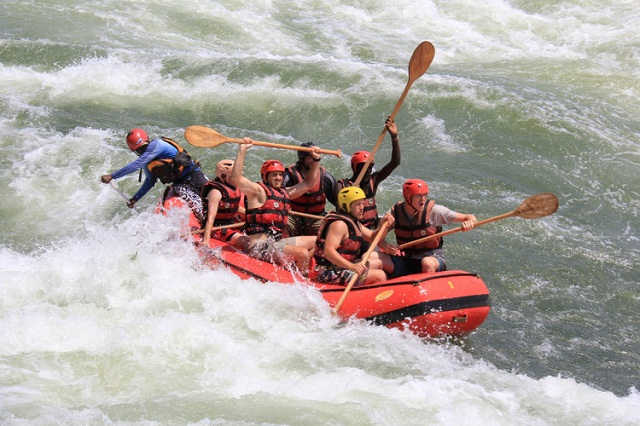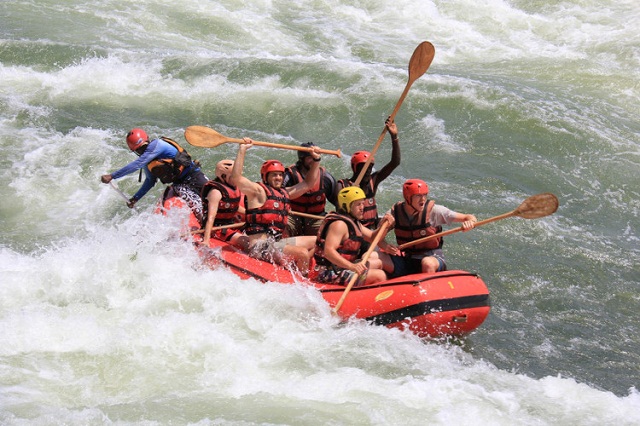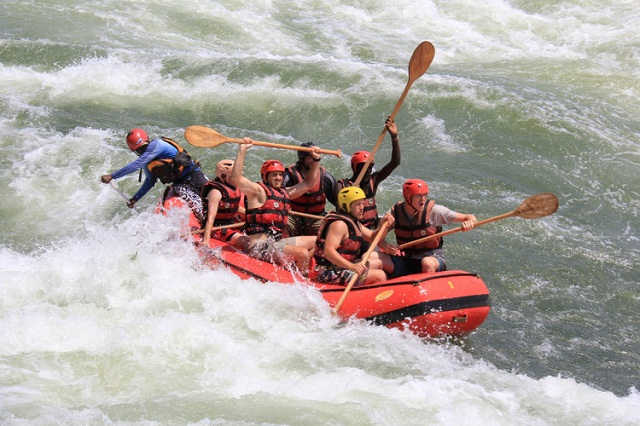 This 2 days Jinja tour will take you to Uganda's second-largest and busiest commercial center after Kampala, the adventure capital of East Africa. Jinja is located in the East about 85km away from Kampala on the shores of Lake Victoria where you will find the source of the Nile. Jinja is a very interesting and adventurous district with lots of attractions and activities to do including Rafting, Boat rides, Nature walks, Sightseeing among others.
DAY1: SEZIBWA FALLS AND MABIRA FOREST WALK
After the early morning breakfast your guide will pick you from your lodge to start on the tour. The journey to Jinja goes through the beautiful scenery of tea and sugar plantations, colorful roadside fruit markets. The first stopover is Sezibwa falls, a beautiful Buganda kingdom cultural site with an amazing legend about the origin of river and Sezibwa falls. On a good day, you will find people who come to the traditional healers for blessings and to dispel the curses they believe are disrupting their success the next stop will be a hike through Mabira forest where you will get an opportunity to learn about the rich heritage of the people who lived in the forest and the chance of sighting and listening to different bird species, beautiful butterflies, primates and tree species. On reaching Jinja, visit the Bujagali falls, later take a boat cruise to the source of the Nile and visit Samuka Island where you will have a great time viewing different birds. Drive to your destined accommodation, have dinner and overnight.
ACCOMODATIONS
Jinja Nile resort(luxury)
2 friends guest house(budget)
DAY 2: WATER RAFTING ALONG RIVER NILE
This day is an adventurous and active day on the Nile. After breakfast, you will be transferred to the briefing place before you start your day on the River Nile. You will go white water rafting on the longest river in the world for a fulfilling adventure. The white water rafting goes through some best five-grade rapids with spectacular leaps and drops: enjoy the scenery of forested islands and the roar of the various waterfalls. Wooden canoes with local congregate in the calm waters anxious to see the rafts in action and fishermen as they carry on with their businesses. You will have an opportunity to swim whenever you reach the spot where the water is placid before you start the rapids again.  Your driver will take you back to your preferred destination.
Planning a safari in Uganda and would love to tour Jinja city, simply send an inquiry to info@ugandacarrentalbooking.com  or call us on +256-700135510 and talk to the reservations team