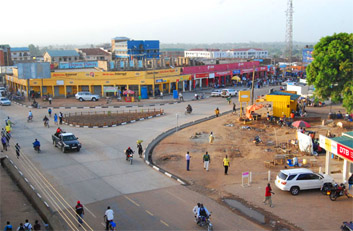 Arua borders the districts of Yumbe in the northeast, the Albert Nile forms its border with Gulu and Adjumani in the east, Nebbi in the south, Sudan in the north and the Democratic Republic of Congo in the West.
There is Ajia Game Reserve which was formerly home to white Rhinos hence attracting tourists. The presence of an Aerodrome in Arua makes air transport possible for tourists. Arua is a lovely place with numerous facilities like the town's golf course, Banks, Supermarkets, airports and so forth. The streets prompting this wonderful northern Uganda town highlight picturesque spots like, the River Nile-the longest stream on the planet, Murchison Falls National Park and Large-Scale Tobacco estates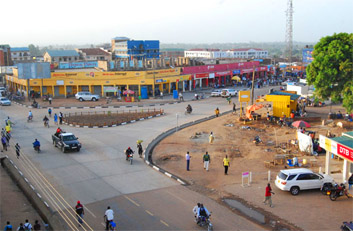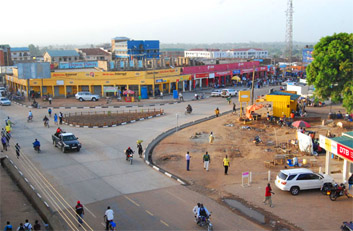 The main attractions in Arua include;
– Alikoa Pyramid- Ancestral burial of Lugbara people who died on Mount Wati in Terengo which are located within 45 km from Arua Town.
– Murchison Falls National Park is located about 62 km from Arua Town.
River Nile is about 100 km from Arua Town.
– Tobacco farms are within 12 km from the Arua Town.
– Arua Golf Course

To rent a car in Arua for self drive or with a driver, simply get in touch with us via info@ugandacarrentalbooking.com or call us on +256-700135510/ +256-414699459.