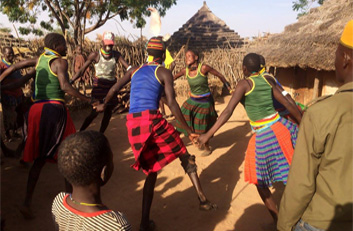 Kaabong District is a district in the Northern Region of Uganda. The district headquarters are in the town of Kaabong. The district headquarters at Kaabong, are approximately 155 kilometers (96 mi), by road, northwest of Moroto, the largest town in the sub-region.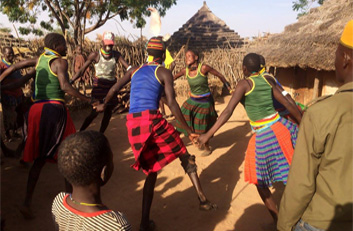 Attractions in Kaabong include:

Kidepo national park
Kidepo Valley national park gives an interesting game viewing all year a round and so is bird watching, nature walks and mountain trekking are simply surprising. it is worth the power just to visit the seasonal Kidepo river and walk alongside its huge bed of white sand between banks protected with Borrasso's palm bushes.
Huge mammals are spotted and are in a healthy situation. They include: Elephant, Common Zebra, Buffalo, Bohor Reedbuck, Waterbuck and Kongoni. Predators are plentiful and Spotted Hyena, Leopard and Lion are frequently seen.
some of the activities done in the park include, Game drives, mountain trekking, bird watching, tenting, community visits and watching cultural performances.

Accormodation
The top accommodation lodges in Kidepo Valley National Park Uganda include:
Nga'Moru Wilderness Camp
Apoka Rest Camp
Apoka Safari Lodge
For a tour in Kaabong Contact us at info@ugandacarrentalbooking.com or call us on +256-779223461 to speak with our reservations personel.