Is it your first time searching for a car to rent and still haven't made a choice, we have selected for you the top most common rental cars in Uganda since we understand that most of our clients always want a car that can economize on fuel but still offer them the perfect service they require. We as Uganda Car rental booking we pride ourselves on providing class services, catering to a range of customer needs with a fleet of well-maintained rental cars for your trip. Whether you want to rent a car for self-drive or hire a driver in Uganda this season, there is no denying that traveling private is the safest and most comfortable way to explore Uganda.
If you are looking for the most common & reliable rental cars in Uganda for a self drive or driver guided trip, here is a list of the top five that you can select from.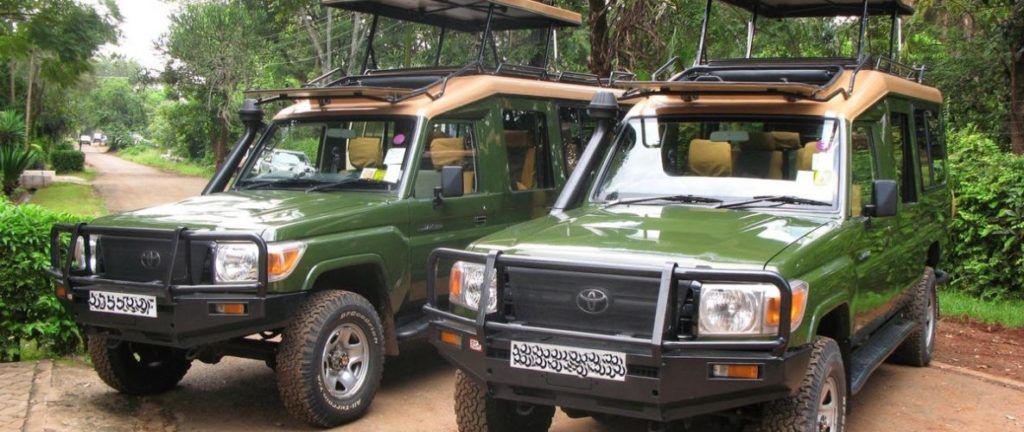 Toyota Rav4
Toyota Rav4 is a small sport utility vehicle customized to economize fuel with easy sterling and diesel engine. This four-wheel drive can accommodate 3 to 5 people with spacious seat row space and boot area. It is an ideal car for self-drive tour most especially for the business traveler in need of cheap transportation around the city or a client attends an event or parties like weddings or picnics. This is one of the most common cars in Uganda mainly because of its purchasing price and that's why we don't rent it at high rates.
Safari land cruiser
A car that has more extended seating capacity as compared to other vehicles is the safari land cruiser. It is mostly liked for its comfortability by on the road and in the park since it has a large space for luggage. The vehicle can accommodate 7 to 9 people, its air-conditioned and has a pop-up roof for excellent wildlife viewing since it is best for groups on safaris and wildlife destinations.
Land cruiser TX
A Toyota land cruiser TX is one of the mid-size four-wheel drive vehicle in the Toyota land cruiser range that are available at Uganda car rental booking. This rugged SUV's four-wheel drive will take you anywhere you need to go no matter the kind of weather or nature of the road. A land cruiser has a comfortable interior and is fitted with numerous convenience features. If you want to traverse the back road in luxury, the land cruiser is the suitable vehicle for you.
Safari van
A Toyota safari van is the best car for group tours since it carries up to 9 passengers. A safari van has a pop-up roof scenic view during a game drive. If you are planning on family or a group of four or more, then you should hire a safari van as this s one of the most highly rated group vans in Uganda. The well-spaced seats coupled with air conditioner, adequate cargo space will give the passengers a comfortable road trip making even the longest trip worth seating through.
Super custom
Toyota super custom is a perfect car for hire for family trips on tours. The 4WD suits for events like weddings, introductions, businesses and conference trips since it's good for long journeys. It comes with a lot of advantages key among them is the good fuel economy, comfort and a simple layout. It is also ideal for up-country travels because of its high ground clearance and hard body build.
Are you looking for a car for hire in Uganda? It could be a self drive or driver-guided road trip. We will be more than happy to get you the best car at a price that fits your budget and personal needs. Send your inquiry to info@ugandacarrentalbooking.com or call us on +256-700135510 and talk to our reservations team.