To have a vacation outside your country is often a relaxing option, but sometimes there's is nothing better than taking some self-drive trip on Ugandan roads. The majority of the car rental companies in prepare countless self drive Uganda itineraries for travelers to give them an insight of what to expect when out there alone. A self-drive safari trip in Uganda is an undisputed adventurous way to explore this Africa gem at your own pace. But being a foreigner in an African country maybe road trip hassle few first-timers want to deep themselves into. If you have the guts for it, Uganda is a beautiful peaceful country that will reward your brevity with unwritten cultural and natural experiences. However, if you decide to try a guided trip before you taste the safari roads on your own, check out our tailor-made guided trips for inspiration or safari experts will be happy to help you craft a marvelous trip.
We at Uganda Car Rental booking take great pride in hiring out cars for self drive trips and below are some tips to help you learn what to do and not do when you decide to drive yourself around Uganda.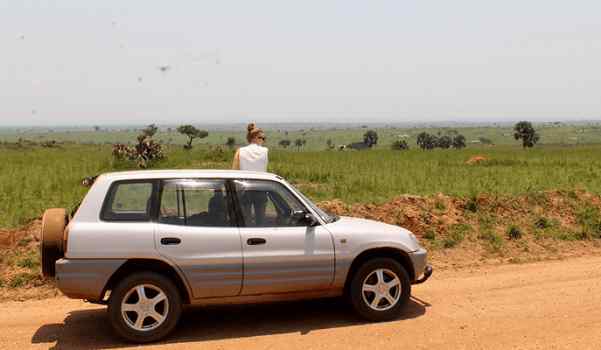 Preparation in advance
For every drive safari either in your home country or in a foreign country has to be prepared at the initial stages. This will enable you to prepare in advance for everything needed for a safari. It will give time to get the costs of a safari and be prepared with the necessary documents like passports, national id medical forms and others. As the saying, the early bird catches the war, your preparation will enable the service providers to be prepared and reserve the best car you would use for your journey.
Safety is paramount
Uganda is a country that is peaceful and safe to travel due to the stability that has been witnessed for the last 30 years. However, personal safety is necessary. With your booked car rental, you should be vigilant about your car and other personal properties especially when you are within the city. Though the city is comprised of hospitable people, you should expect for the worst as well as the best. You should not leave your valuable items on display such as phones, laptops because these attract thieves and can forcefully break into your car. We recommend you to lock your car and raise the wind seals when you are in traffic jam.
Parking
You should endeavor to park in safe places. While in Kampala, make sure that you park in the right parking spaces. You should always remember to pay for your parking tickets given that if they are kept unpaid, you can end up paying a heavy fine.
Keep the rules of traffic on the road
Like any other country, Uganda has rules that govern the road.
Leave passengers lane open
Don't over take your fellow users on the road
Respect the zebra crossing
Maintain a safe distance between vehicles
Do not drive on the shoulders
Ensure to put on your seat belt
This is very simple, as soon as you get into the car seat just pull the belts and pass them across and you will be good to go. Usually, many drivers and passengers tend to pay a deaf ear on this and yet it is so useful. Wearing a seat belt doesn't kill people but it may help you save your life.
Mind about other travelers on the road
Uganda roads maybe wide as those of your countries of origin but there are narrow roads where you will be driving with many pedestrians, cyclists, business people, cattle or any other thing on the same route. All you need to do is to keep in your lane and be cautious of what is in front, behind, left and right.
A self-drive Uganda tour gives you the most exciting and incredible travel experience that comes once in a lifetime. You only need to be careful and abide by the dos and don'ts of self-drive excursions in Uganda in order to have an amazing and memorable experience. Send your inquiry to info@ugandacarrentalbooking.com or you can call us on +25677923461 and talk to the reservations team.