Once the capital of Uganda, the charming verdant city of Entebbe offers visitors a relaxed atmosphere and glorious natural attractions. Situated on a peninsular of Lake Victoria, Africa's largest lake, visitors can experience a variety of lake activities such as taking a romantic sunset cruise, exploring the Ssesse islands, fishing for Nile perch or swimming along the sandy shores.
Entebbe is a small and beautiful city located on the shores of Lake Victoria Uganda. Much of it is surrounded by lake except for a large chunk of land connecting it to Kampala city which is approximately 37 kilometers away. It is a destination with lots of attractions you wouldn't want to miss. The word Entebbe means 'chair' and is derived from a local legend in which the king commanded his dominion from a carved rock that he used as a chair. Several government offices are still housed at Entebbe, including state house. The Entebbe has excellent hotel facilities and restaurants. For most travelers from all over the world, these places have been considered to be the best places to visit in Entebbe, they have been rated according to reviews on social platforms like trip advisor, Facebook and others.
You have finally rent a car in Entebbe and what's next is to determine which places to visit, no need to worry as we have selected for you the best places guaranteed to give you a full feel of this beautiful lake side town.
UWEC Entebbe zoo
The Uganda Wildlife Education center located along the shoreline in Entebbe is a fun and exciting place to see and learn about the animals of Uganda and the eco system in which they live. Take some time to learn how they live, eat, and talk, its home to some of the rescued and rehabilitated animals who are victims from the bush meat trade, habitat destruction or illegal trade. UWEC is not a zoo in a conventional sense and neither is it a safari park but it is a Centre where wildlife education is combined with leisure. If you are interested in botany, you will also find live collections of traditional medicinal plants.
Botanical gardens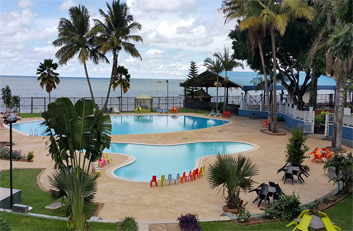 The Entebbe botanical gardens overlooking Lake Victoria was established in the year 1901 with a plethora of native and exotic plants which in turn attracted numerous fauna. While being a birder's paradise, the park is also home to a number of trees making it a tranquil spot amid the pristine nature. The abundance of medicinal plants, bamboo groves, bushes, thick shrubbery and towering pine will make a stroll through the garden enjoyable like never before. Coming to the birds, the Entebbe botanic gardens are a hotspot for sunbirds, weavers, kingfishers, broad-billed rollers, fish eagles, kestrels and warblers.
Mabamba swamp
Mabamba bay swamp is a primate wetland birding site famous for the shoebill which is Uganda's most sought after bird. Birding in the swamp is done from a motorized wooden boat by riding through a maze of trails cutting through the thick marshes. We highly recommend the boat tour across lake sVictoria to reach the swamp because it will give you an opportunity to see many of the birds that you may otherwise miss. Sometimes even the shoebill may elude you in the canoes only to be seen as you approach or leave by the bigger boat.
Lake Victoria
Lake Victoria is a lake of the largest. The most enormous tropical lake in the world and the freshest water lake in the whole of Africa. Fortunate to have such magnificent liquid beauty, Lake Victoria is home to an abundance of animals that love to frolic on the shore. Rolling lakeside are the gigantic hippos, very territorial they spend most of their time living in the waters but at night they rouse themselves out of their slumberous lethargy and stroll onto land to graze. Cast your eyes into the shimmering glint and you will spot crafty Nile crocodiles as well as carnivorous monitor lizards and spotted necked otters. Bask in the gloaming as you appreciate the dynamic kaleidoscopic colors of the horizon and your languorous world, floating on a scintillating body of water, transforming into a rich, star studded velvet night.
Are you planning to rent a car in Entebbe for self drive or driver guided trip. Send us an inquiry to info@ugandacarrentalbooking.com or call us on +256779223461 and talk to the reservations team.