Uganda has been ranked among the top safari destinations in Africa for over 15 years and there is no denying tourism sector is still growing even with the latest COVID pandemic, a destination blessed with an abundance of attractions that range from landscapes and water bodies to unique wildlife and diverse cultures. Many of these attractions are situated in remote destinations and the best way to get there is by hiring a private car for self-drive in Uganda. You need a 4×4 car that can handle the rough terrain muddy and steep slopes. Uganda no wonder the Pearl of Africa has got many astonishing and eye-catching places that one can visit while on a self-drive but we write this article to the outline of the six places that you can't miss visiting.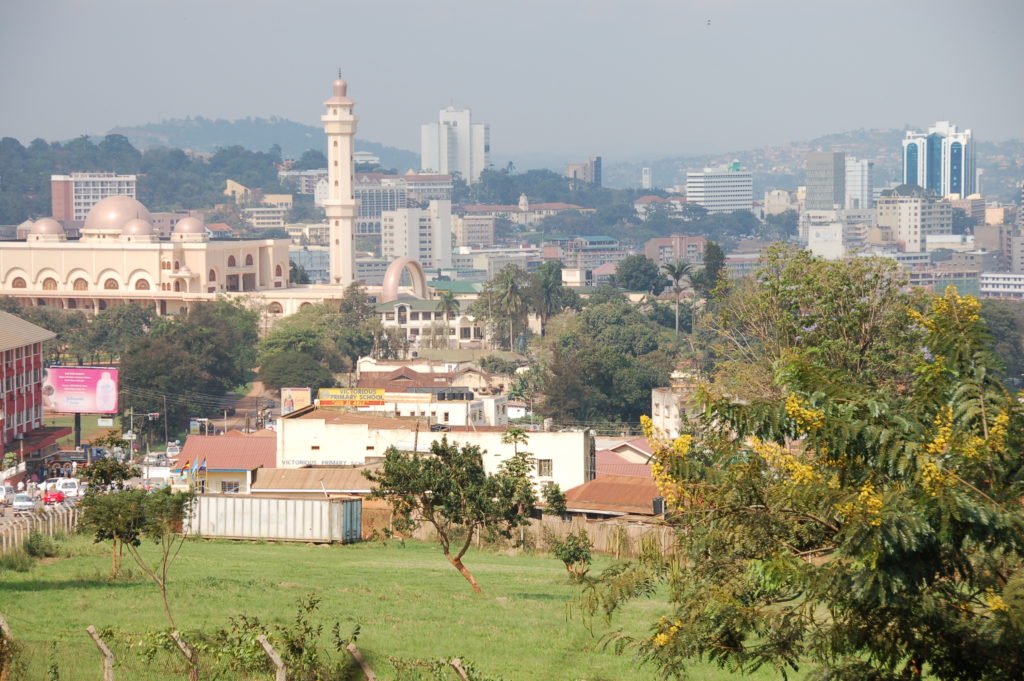 KAMPALA CITY
The capital of Uganda is the busiest and vibrant destination in the Pearl of Africa blessed with a number of tourist attractions and leisure spots. The hills covered with red-tile villas and tress surround the urban center of contemporary skyscrapers give a worthwhile sight. Cultural sites depict the rich history of the Buganda kingdom while the restaurants, shopping malls and nightclubs also give you an insight of what the city life is like. Kampala city has always been used as a base for exploring other areas and driving yourself around the city is very easy even without a GPS. Getting to the capital of Uganda is about 50 minutes of drive using the Entebbe Kampala highway.
JINJA CITY
Dubbed the adventure capital of East Africa and home to the source of the Nile, Jinja has always been the best place for leisure since tourists and adventure seekers flooded with numerous and exciting tourist activities top of the list being the grade 5 white water rafting adventure which offers tourists a chance to explore the Nile on an open raft. Other exciting activities to do in Jinja include Bungee jumping, horseback riding, quad biking, sundowner cruises, golfing, source of the Nile boat ride, tubing, boat tours to mention but a few all available at a laughable price. A self drive trip to Jinja city is a 30 to 40-minute ride from Kampala using the Nabweru road.
BWINDI NATIONAL PARK.
The home of the infamous endangered mountain gorillas is another popular place for self-drive safaris in Uganda. It might be located at the corner of southwestern Uganda but you will enjoy every bit of the long drive to the park passing through numerous towns. Expect enroute stopovers in different towns for pictures and a chance to interact with the locals. There are plenty of nice eco-friendly lodges and guest houses offering cheap accommodation so you can be assured you can't fail to get where to sleep as you prepare for your gorilla trekking safari in one of Africa's most ancient forests. The self-drive trip lasts for about 7 to 8 hours from Kampala city using Mbarara road.
MURCHISON FALLS NATIONAL PARK
Another exciting detsintaion to visit when you self drive Uganda is the Murchison afllas park; Uganda's largest and ioldest game reserve. Do you want to get the real feel of Uganda's wildlife? Then a self-drive to Murchison falls national park is all you need. Uganda's oldest and most visited park is home to 76 mammal species and record 451 bird species with most sought after species being the big five which include the lions, cape buffalos, elephants, leopard and rhinos which you can visit at the Zziwa Rhino Sanctuary enroute to the park. Enjoy game drives, boat cruises, bird watching, primate tracking, cultural encounters as well as the ballon tours when in the park. A self-drive trip to Murchison falls national park from Kampala city lasts about 4 to 5 hours using the Masindi road.
ZZIWA RHINO SANCTUARY
Uganda was home to both the black and the southern white rhinos until the political instabilities whereby so many were hunted and killed for their horns. They can only be found at Uganda wildlife conservation education center and Ziwa Rhino sanctuary.
Anyone who considers encounting the big five in Uganda should make a stop at Ziwa rhino sanctuary to encounter the only remaining rhinos in Uganda. With a stop at the Ziwa rhino sanctuary, you will be able to make a complete of your big six self-drive adventure in Uganda because it will provide interesting opportunities to experience nature at its best and take photos.
Have the perfect self -drive adventure in Uganda by booking with us.We have a fleet of well serviced rental cars ready for self drive in Uganda and offered at pretty low prices that fit your budget and needs. Simply send your inquiry to info@ugandacarrentalbooking.com or call us at +256779232316 and talk to the reservations team. s