The Christmas season is here and as usual, there will be alot of feasting, traveling, family bonding and parties as we mark the birth of Jesus Christ- the son of God. This festive season is celebrated in over 200 countries worldwide and excludes no one as non-Christians also join the celebrations. The majority of people including locals and tourists love to travel during the Christmas season hence the rise in demand of rental cars & services worldwide.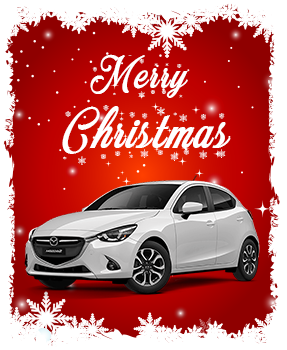 Uganda is one of the most amazing travel destinations in Africa you can explore during the Christmas period, go online and search for the ideal rental car in Uganda for a self drive adventure or driver-guided road trip. You have to book as early as possible during the Christmas season to avoid missing out on your dream rental or having to pay a higher price than the initial one.
We at Uganda Car Rental Booking will be offering special Christmas discounts on some of the top rental cars and services so you can save some money while getting quality service this festive season. The offers starts today and ends on December 30 2022 and remember the higher the number of rental days, the lower the price. Rates exclude fuel but cover government taxes and insurance.
Land Cruiser Prado – From US$ 80 to US$ 70 per day
Toyota Rav4 – From US$ 45 to US$ 40 per day
Safari Land Cruiser – From US$ 150 per day to US$ 130 per day with driver.
Hilux Surf – From US$ 80 to US$ 65 per day
Mercedes Benz – From US$ 120 to US$ 100 per day
Toyota Alphard – From US$ 140 to US$ 110 per day
Coaster Bus – From US$ 200 to US$ 180 per day with driver
Limousine – From UGX 1.3 Million to UGX 1 Million with chauffeur & fuel
Driver hire – From US$ 50 per day to US$ 40 per day – including meals and accommodation.
Airport transfer – From US$ 50 to US$ 45 – one-way transfer using SUV or Sedan.
So if you are planning to travel around Uganda this Christmas and would love to rent a car for self drive or driver-guided road trip, you should consider booking with us to save money during the festive season. Whether you are traveling alone, as a couple, family or small group, we at Uganda Car Rental Booking got the perfect car for you at special discount prices that will suit your budget and personal interests.
To rent a car in Uganda this Christmas season, simply get in touch with us by sending an email to info@ugandacarrentalbooking.com or call us now on +256-700135510 to speak with our reservations team.
Bryan Muhoozi