Uganda is one of the most popular safari destinations in Africa endowed with a variety of magnificent attractions that range from culture & wildlife to adventure sports and short excursions. A single visit in Uganda cant be enough to get the full feel of this marvellous Pearl Of Africa, there are a lot of exciting things to do suiting every type of traveler including solo tourists, couples, families and small groups.
The majority of tourists nowadays prefer to rent a 4×4 car in Uganda over booking a full safari package as it's private, affordable and flexible way of exploring Uganda. Are you planning a safari in Uganda and require reliable car rental services in Uganda, then you should check out the best 4 below.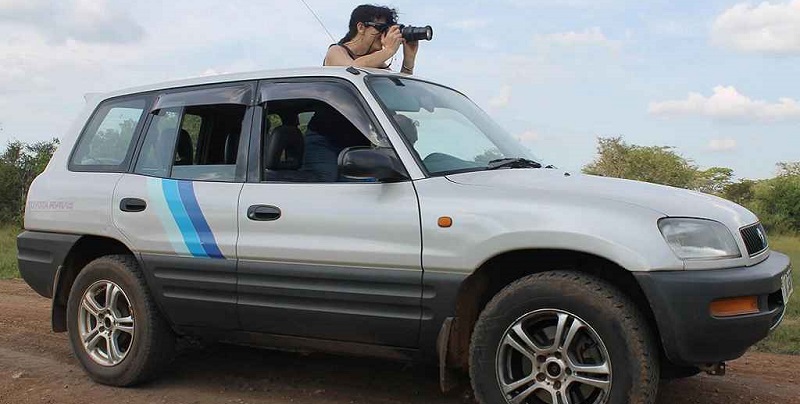 1- Self drive trip– Renting a car and driving yourself around Uganda is probably the most adventurous way to explore the country. The privacy and freedom coupled with cutting iout driver costs will ensure you get a money-saving safari in Uganda no matter the destination you will be visiting. All you require is aa valid INternational Driver's License, passport or national ID and you are good to go. The GPS and Google maps offer features that will lead you to any national park or attraction in Uganda.
2- Hire a driver-guide – As cheap and private a self drive trip may be, you won't get a much more comfortable and safe road trip than when you are with a driver-guide. Your personally hired driver-guide will ensure you get all the assistance you need during a road trip, whether its fixing a mechanical problem, replacing a flat tyre, washing the car or any other chore. A driver-guide will not only offer you up-to-date background info but also act as a link between you an the locals giving you a sample of the local culture.
3- Camping gear – Another popular car rental service in Uganda ideal for safari travelers is the camping gear rental service. There are numerous camping spots in Uganda inside and close to top attractiosna and parks and the best way to enjoy your camping trip is if you have the right gear and string 4×4 car. For as low as US$ 10 per day, you can rent camping gear in Uganda getting a full set that comprises of tent, sleeper bags, mattresses, cooking gas, utensils among others.
4- Airport transfer– The first day in the country is always very important and so you wouldn't want to destroy it by getting flabbergasted looking for a taxi to transport yuo from Entebbe airport to your hotel or safari lodge. Always endeavor to book a private airport transfer in Uganda before you even board the plane so you can enjoy a smooth, comfortable and safe ride to or fom the airport.
So if you are planning a safari and require a string and reliable 4×4 rental car in Uganda, we at Uganda Car Rental Booking will be more than delighted to offer you our services. You can get in touch with us today by sending an email to info@ugandacarrentalbooking.com or call us on +256-700135510 to speak with the reservations team.