Once considered a vehicle for people who worked out of their vehicles or alternatively transportation of larger families, Sport Utility Vehicles have become the most popular inventory for the very many. SUVs have leather seatings and lots of leg room making these vehicles a perfect way to travel. These SUVs are great for business, leisure, or weekend road trips. SUVs are very perfect for adventure travelers with families as well as safaris to remote areas in Uganda, the cars are also spacious thus can carry enough luggage with plenty of top-quality SUV rental cars to choose from.
The SUV differs from other cars in configuration. It is designed for a large load capacity, and there is more space for the driver and passengers inside of it. SUVs are designed to move on the bad and difficult-to-drive roads. Their size and dimension make it impossible to happen. Here are some of the reasons why the SUV vehicle should be an ideal thought.
Uganda car rental booking offers a wide range of SUVs for hire in Uganda and here are some particular features that distinguish these cars from other car categories.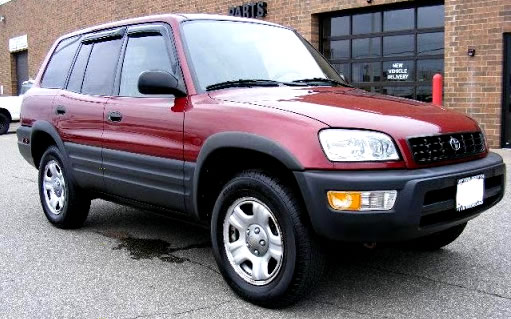 Practically
Being practical goes without saying really, considering the body of an SUV which is typically medium to large in size. The expansive boot and roomy interior make the car unique especially for families. A family of five can enjoy more than enough leg room, as well as ample space for extra luggage. An SUV's ability to carry more weight than the unusual hatchback or estate is also a bonus, particularly if you are active and need to transport certain lifestyle equipment.
Safety
From the very first, SUVs are at an advantage safety-wise because of their sturdy frames. Typically, these cars are assembled on a much stronger truck chassis, resulting in a higher level of protection incase the car is involved in an accident. The car has a large driving position providing improved visibility of the road ahead of you giving you and advantage of knowing if or when to slow down.
Robustness
The foundation of the SUV is built on a much sturdier and stronger frame, enabling a more durable and powerful capability. If you do enjoy regular trips in the country or abroad, the SUV is a perfect companion. The strong, sturdy body ensures that you are covered with whatever according to the weather. Whether it be uphill into the mountains or through mounds of fords, the SUV has got your back.
Towing capabilities
The SUV is an increasingly popular choice over trucks or cars for towing the likes of caravans, boats, or maybe trailers. There is no wonder really because they are extremely capable, strong and have more than one use offering plenty of spacious seating for the whole family. Much of the SUVs on offer do have a larger and more powerful engine therefore making it easier for towing weighty assets compared to cars which may struggle. All in all, if you want a vehicle that's completely family friendly yet incredibly capable, you cannot go wrong with an SUV.
If you are looking for the perfect SUV, Uganda car rental booking has got your back. Send us your inquiry to info@ugandacarrentalbooking.com or call us on +256779223461 and talk to the reservations personnel.